Located just 4 km. away from Cadavedo beach, EU Blue Flag 2009, and not far from Cudillero, a picturesque fishing port.
Luarca, 15 km. to the west, is the Valdes cuoncil capital, a Fishing town with a whaling tradition.
The Asturias airport is 40 kms. away, Oviedo, the Principality Capital, is one hour by car (80 kms), and so is Gijón (70 kms). To the west, Galicia is again one hour by car.








HOW TO ARRIVE IN CAR
Cantabrian motorway: from Santander (aproximately 15 kms before arriving to Luarca) take Exit 457 in the direction of Cadavedo-Cortina. At the first roundabout drive in the direction of Cortina, and at the second roundabout in the direction of Cortina. After driving about 1 km you can see San Pelayo de Tehona and on your left you can see Silvamayor 1 km away.
From Galicia: (approximately 15 kms after you have passed Luarca) exit 458 in the direction of Cadavedo, first roundabout in the direction of Cortina, second roundabout in the direction of Cortina. After driving about 1 km you can see San Pelayo de Tehona and on your left you can see Silvamayor , 1 km away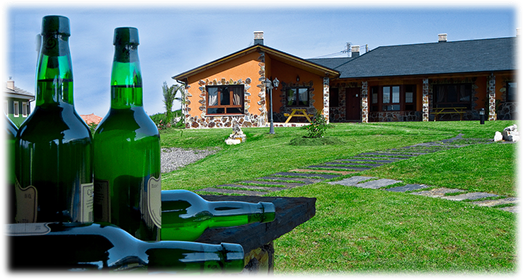 FOR BROWSERS:
Latitud: 43º 31' 19.81" N
Longitud: 6º 23' 31.12" W